Giving jewelry as your bridesmaids gift is the ideal way to let your precious girls know how important their friendship is to you.
To show your bridal party how much you care, we've chosen the best lab grown diamond jewelry as your bridesmaid gift. It includes a wide range of sparkling surprises like the sterling silver and rose gold-plated jewelry, necklace, and earring sets.
Furthermore, it's a thoughtful act, indeed. Giving your bridesmaids jewelry gifts is a genuine way to say thank you for everything they've done for your big day, whether it's a diamond earrings, a diamond pendant necklace, a bracelet, or a set of all.
SHOP DIAMOND JEWELRY
Since your maid of honor and bridesmaids resemble sisters more than they do friends, these bridesmaid jewelry gifts bring out the magnificence in them just like the glistening allure of diamond.
With these gorgeous bridesmaid gifts, you can remind them of how much they mean to you. Your BFFs can proudly wear these bridesmaid jewelry gifts for years to come whether they are dressed up or are sporting their comfy casuals.
The categories listed below may be of interest to you as you look for the ideal bridesmaid jewelry present.
Why is choosing an affordable alternative for your bridal gift important?
The greatest advice when looking for bridesmaid jewelry gift sets is to choose a price range that you are comfortable with and go from there. Considering jewelry may be pricey, specifically if you're shopping for a large group of close friends.
Moreover, you have managed to successfully keep your wedding budget under control while also ensuring that your bridal party doesn't spend too much money on your wedding day out of their own wallets.
You're now looking for more affordable bridesmaid gifts that are within your budget, which coincide with how much your bridesmaids spent, and also something your best buddies would like.
Hence, choosing a lab grown diamond is your best bet as it is a precious stone which is affordable and just as precious as a natural diamond and it holds just the same properties as that of the natural diamonds.
Further, you could pick accessories that compliment your bridesmaids' gowns, taking necklines and colors into consideration. If the dresses your bridesmaids are wearing are all various styles, pick ornaments that can be matched with it.
CREATE YOUR DIAMOND JEWELRY
Moreover, if each of your bridesmaids has a different neckline, you might want to present a unique bridesmaid gift box comprising a set of earrings and a bracelet or even a necklace.
The rest of your wedding outfit elements are complete with charming, amusing, and one-of-a-kind diamond pieces that match each of the personalities of your bridesmaid. This will allow you to find the perfect bridesmaid jewelry gift for both your bridesmaid as well as your maid of honor.
Therefore, this blog will guide you to all your bridesmaid jewelry gift budget decisions and, at the same time, make finding something that fits your ideal budget even simpler.
So, browsing through our inventory of lab diamond jewelry can be beneficial for your bridesmaid gift selection.
Become part of the trend, and get matching bridesmaid jewelry
While a bride is not expected to purchase any bridesmaids jewelry gifts for her girlfriends to wear on her wedding day, it has become a pretty trendy tradition.
It is understandable why bridesmaid jewelry gifts have come to be accepted as the norm.
This is the greatest option for brides who have a very specific wedding party vision in mind to ensure that every one of their bridesmaids will accessorize with something they adore and more or less match.
Hence, a bridesmaid gift is a perfect way to go if you have planned a theme and want your ladies to have an essence of it adorned in their outfit.
Personalize your bridesmaid look with customized jewelry
When looking for the ideal bridesmaid jewelry gift for your bridesmaids as well as your maid of honor, take into account their individual tastes, your spending limit, the item's general quality, and customization possibilities.
With these essential characteristics in mind, we investigated and compiled the top possibilities to assist you in narrowing down your list of bridesmaid gift selections.
It is indeed a delightful gesture to customize your bridesmaid jewelry gift collection to show your affinity towards them.
SHOP DIAMOND RINGS
Choose the ideal diamond pendant to go with the bridesmaid jewelry set
In each of our diamond pendant necklaces, the variety is sure to add a touch of elegance to your bridesmaid gifts.
These necklaces and their pendants, which come in a variety of shapes from pear to emerald, are certain to look stunning with the entire bridesmaid jewelry gift set and not to forget the other ensembles after the wedding.
They will enjoy how classic this necklace design is to wear, whether your bridesmaid gift has a special necklace to symbolize the friendship you share or offer them those extra special valuable diamond pendants to fit your wedding's color scheme.
We have a list of everything you might need below to add to your bridesmaid gifts list if you are thinking about giving this wonderful gift to your girl gang and want to get those exquisite yet affordable lab diamonds bridesmaid jewelry gifts for your buddies!
Globe Slider Pendant
Globe slider lab diamond pendant displays a bezel setting and a stunning circular basket. This pendant's unique style augments the solitaire diamond's brightness.
The classic fashion style for all the ladies out there who are ready for an adventure, this diamond pendant is the go to product.
SHOP GLOBE SLIDER PENDANT SETTING
Quartze Split Bail Solitaire Lab Diamond Pendant
The solitary diamond in this Quartze Split Bail Solitaire Lab Diamond Pendant is beautifully placed within those four prong settings, providing the design a contemporary and appealing appearance.
The diamond pendant is gracefully placed from a delicate split bail. The Quartze Solitaire Diamond Pendant is a real show-stopper and perfect for any occasion.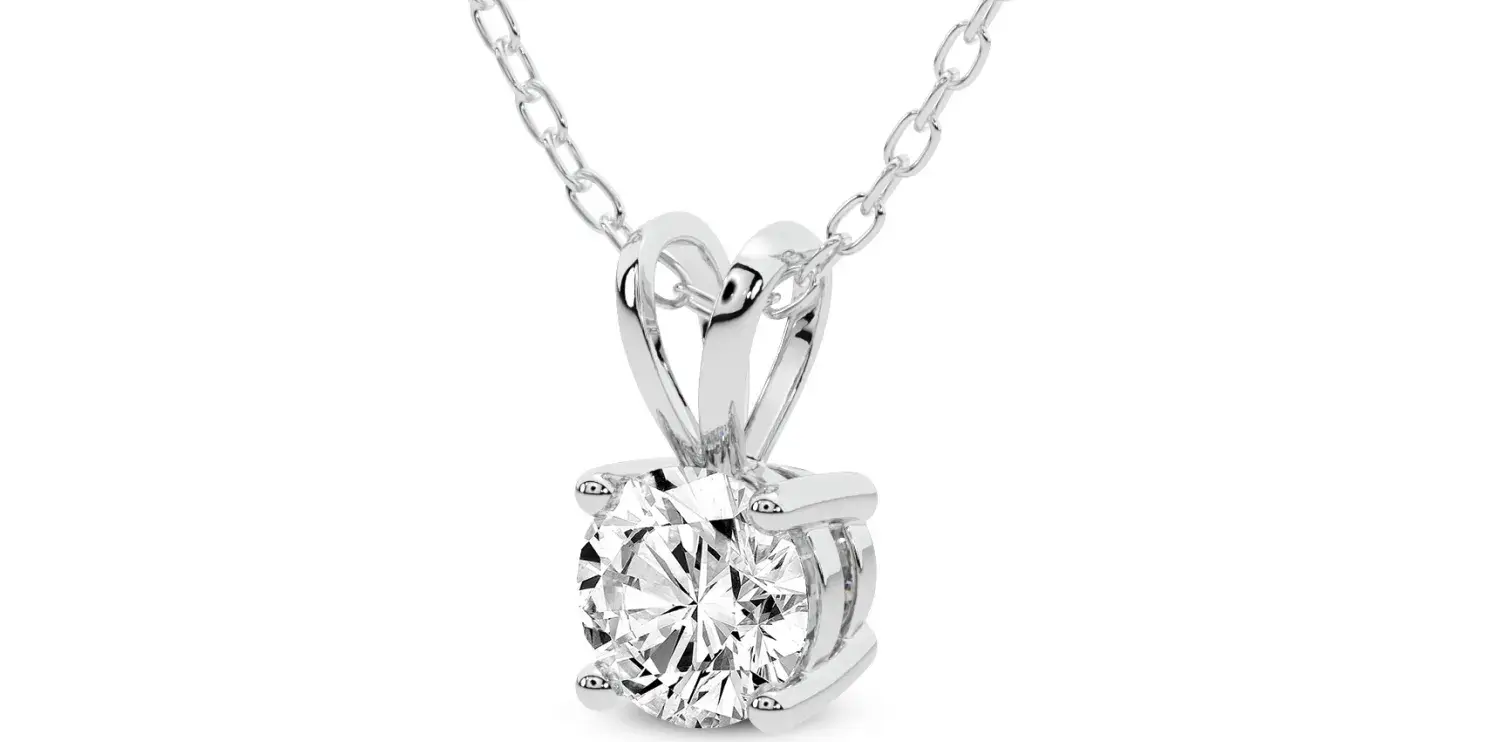 SHOP QUARTZE SPLIT BAIL SOLITAIRE PENDANT
Flaire Halo Lab Diamond Pendant
Charming solitaire framed by a pave-set diamond halo is the focal point of this intriguing Flaire pendant.
The fixed chain perched on the hook perfectly holds the pendant in place. This sparkling beauty will help you display your stunning beauty with elegance as well as the scent of your self-assurance.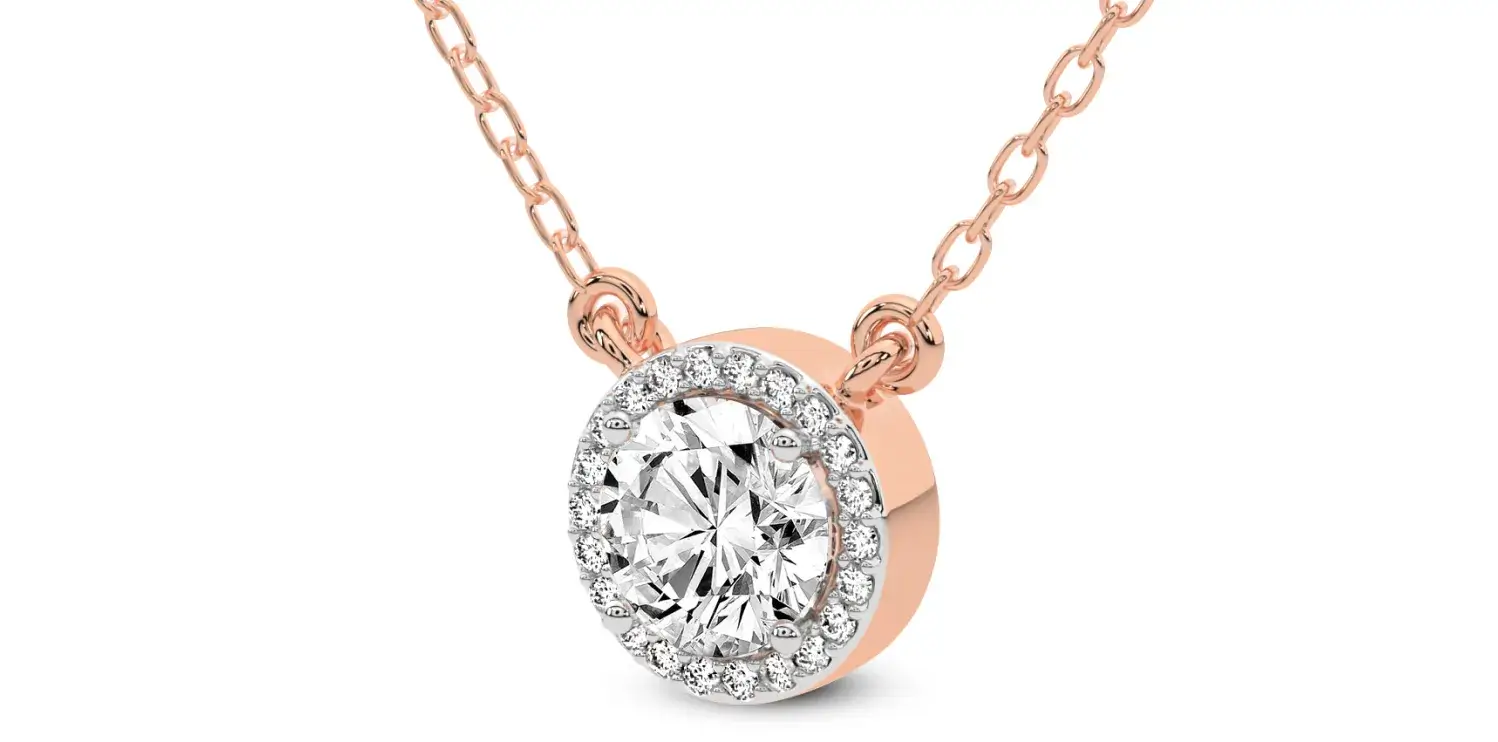 SHOP FLAIRE HALO LAB DIAMOND PENDANT SETTING
Pick a stunning tennis bracelet to trace the trail of the sparkles
You may enhance the beauty of your bridesmaids with a gold tennis bracelet. Since they are delicate and include tiny glistening diamonds, these items make lovely bridesmaid bracelets.
Darcy Diamonds Tennis Bracelet
This sparkling lab diamond tennis bracelet features an exquisite shared four-prong setting that supports a single row of brilliant-cut diamonds in a single row.
The sturdy lock gently cradles your wrist as stunning diamonds dynamically flow and glitter with every motion.
SHOP ROUND DIAMOND TENNIS BRACELET
Serene Diamond Tennis Bracelet
A unique tennis bracelet adorned with lab diamonds that glides on both the sides while gently gripping your wrist is made with a row of brilliant pear diamonds set in exquisite round three prong settings.
SHOP PEAR DIAMOND TENNIS BRACELET
Everlyn Diamonds Tennis Bracelet
Everlyn Diamonds Tennis Bracelet is made of lab-created diamonds. It has a stunning single row of beautiful oval cut diamonds set in four claw prong settings that are positioned from north to south, lovingly cradling each stone.
The fine craftsmanship on display in this classic bracelet makes it the perfect choice for special occasions.
SHOP OVAL DIAMOND TENNIS BRACELET
Don't forget the dainty diamond studs
The magnificent beauty of the diamond studs is guaranteed to appeal to brides who appreciate traditional design.
These beautiful stones from Friendly Diamonds complement any bridesmaid dress pattern flawlessly and continue to contribute style points even after the wedding festivities have ended.
Round Diamond Stud Earrings
The round diamond studs that are most in demand have traditionally represented the peak of conventional style.
The lab diamonds are set in a four-prong setting, and the sturdy post and push-back give the piece a somewhat more straightforward appearance. Add our best-selling stud earrings to complete your ensemble.
SHOP ROUND DIAMOND STUD EARRINGS
Pear Lab Diamond Stud Earrings
Pear shaped diamonds serve as a representation of the first dewdrop. This attractive set of diamond stud earrings features a three-prong basket to secure the diamond in place, a sturdy post, and a push-back to highlight the diamond's exquisite shape from all sides.
You are sure to embrace luster on those significant occasions by wearing one of these gorgeous pairs of lab diamond stud earrings
SHOP PEAR DIAMOND STUD EARRINGS
Oval Lab Diamond Stud Earrings
The lab-created diamond stud earrings in an oval form stand for enduring love and are unquestionably the most fashionable.
You are sure to embrace luster on those significant occasions by wearing one of these gorgeous pairs of lab diamond stud earrings
SHOP OVAL DIAMOND STUD EARRINGS
Choose Friendly Diamond for all your diamond gift needs!
Finally, Friendly Diamonds is a brand you can trust for all of your bridesmaid jewelry gift suggestions. You can be sure that this eco-friendly online store will provide all of the beautiful lab-created diamond jewelry.
This New York based company takes pleasure in offering an extensive selection of stunning diamond jewelry pieces, and what's more, one can easily curate their preferred bridesmaid gift design to suit their requirements.
The Friendly Diamonds create your own range definitely ensures that the type of bridesmaid jewelry gift you desire is provided to you on your special day for your beloved ladies to adorn.