Has Hollywood ever seen a young celebrated couple like Justin and Hailey Bieber?
The couple initially met backstage at Justin's concert in 2009, after his performance. Following that, the couple was reported to be dating in 2015, but never confirmed the news until the pop singer stunned the world in 2018 with a sincere tearful Instagram post professing his love for the model. Who would have guessed that our baby singer was madly in love with Hailey Baldwin.
After a few months, they got hitched in a private ceremony, and we haven't been able to take our eyes off Hailey's huge sparkler, which has been spotted on several occasions on her ring finger.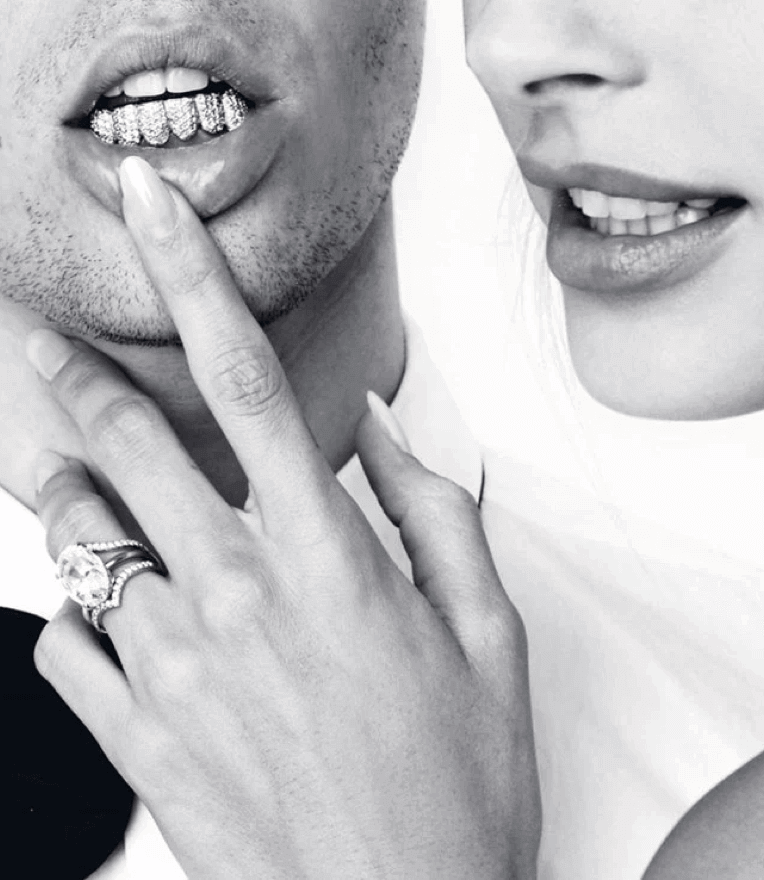 What is the Diamond Shape of Hailey Bieber's Ring?
Hailey Bieber's ring has a traditional oval cut diamond.
Oval-shaped diamonds, created in the early 1960s, have become trendsetting gemstones that are currently the most sought diamonds of the year.
They have become the ideal diamond and are gaining popularity with celebrities as the go-to diamond for engagement rings. Oval-cut diamonds are less expensive per carat than round diamonds, prolonging the finger and making it appear larger. They are also extraordinarily radiant and fashionable. You can be sure that the oval engagement ring trend isn't going away anytime soon.
What is Hailey Bieber's diamond carat weight?
Hailey Bieber's ring is a massive oval-cut engagement ring and is believed to measure 6-10 carats. The center diamond is colorless and shiny and is beautifully appealing.
Hailey Bieber's Ring Setting
Justin Bieber's wife's diamond engagement ring is a solitaire ring with an oval center diamond. Surrounding the stone is a sparkling diamond-studded halo elevating the center stone. The metal band appears to be made of 18K Yellow gold, a classic option for engagement bands.
Yellow gold is a traditional metal much easier on maintenance when compared to white gold. It's the perfect bet when looking for a classic vintage look.
Solitaire engagement rings, including a single diamond or gemstone in a basic setting, are truly timeless.
How much did Justin pay for Hailey's ring?
Hailey's ring is said to cost a whooping 500,000$! At least that's what the experts are saying. You need not go this far while buying a ring; plan your budget and explore our collection of lab diamond rings that promise beauty as well as affordability.
Hailey Bieber Wedding Ring
Hailey Beiber's wedding ring stacking has left us all speechless. See her wearing three different matching wedding bands around her diamond engagement ring in the photos below.
We're here to help
When you buy an engagement ring, you may be uncertain and put in a position to think twice before making your purchase. This feeling is absolutely natural, considering your knowledge about diamond engagement rings may be limited. At Friendly Diamonds, we assist you at every step, and you can even book a virtual appointment with our diamond experts and gemologist. With their guidance, you can select the perfect ring setting and diamond shape and create the ring of your dreams.
Feel free to contact our team and book your virtual appointment with our diamond experts, available at your service.